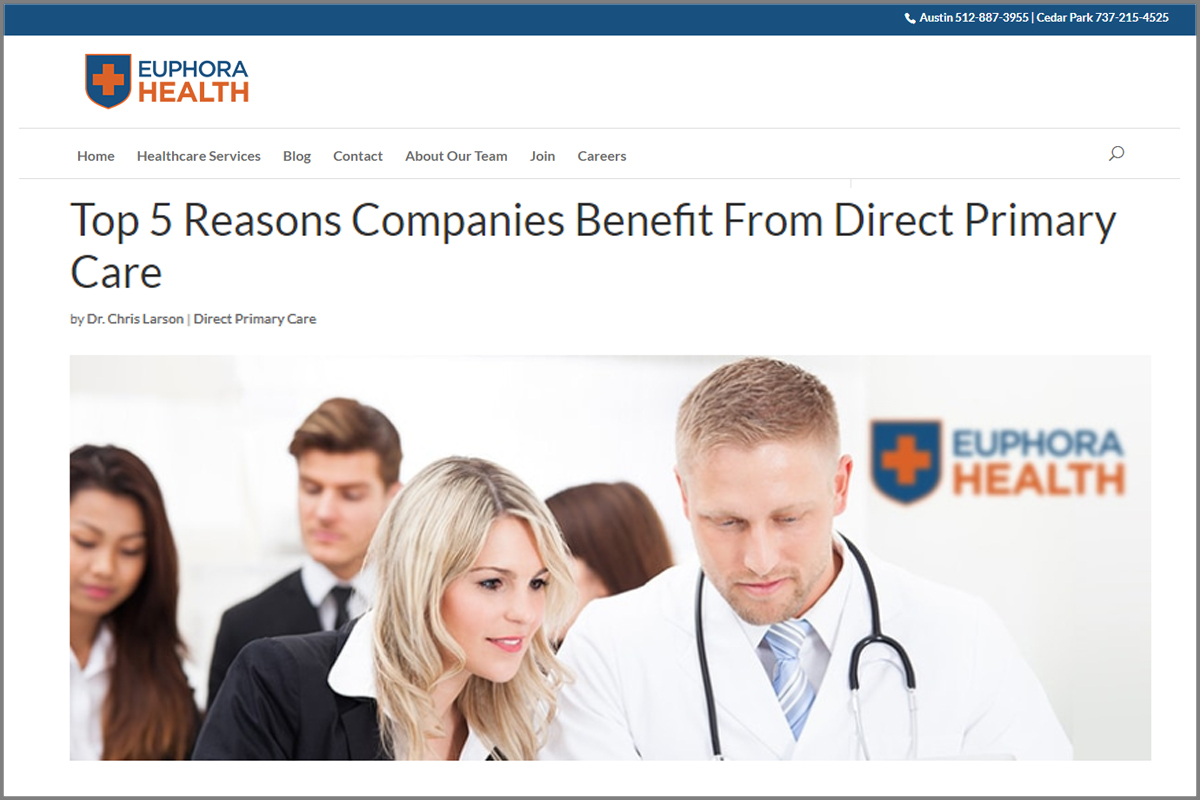 14 Jul

Top 5 Reasons Companies Benefit from Direct Primary Care

Article Attribution: This is an from an article from Euphora Health
Original Author:  Dr. Chris Larson

Companies are increasingly adopting the Direct Primary Care model of employee healthcare. DPC's streamlined approach offers precise mechanisms for cost control while increasing the quality of healthcare – all with no copays or deductibles to meet.

While there are many advantages to providing DPC for both employers and employees, here are the Top 5 Reasons Companies Benefit From Direct Primary Care.

Disclaimer:  By providing links to other sites, MyMD Direct does not guarantee, approve, or endorse the information or products available on these sites nor any browser scripts that may run there.